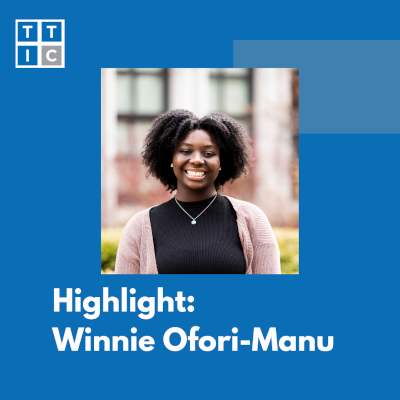 Highlight: Winifred Ofori-Manu
Winifred "Wini" Ofori-Manu, who recently graduated from Kenwood Academy in Chicago, will be attending Harvard University this fall on a scholarship. Winnie was accepted into the Computer Science program at Harvard and plans to major in Computer Science, with minor in African American studies or Economics.
Wini's initial introduction to the field of computer science was when she took an Exploring Computer Science Class at Kenwood Academy. The Chicago Public School (CPS) system requires an exploring computer science elective for high schoolers as a recently implemented graduation requirement.
"Being in that class, I learned that you can integrate other things into computer science like art or sociology, which made me more interested in it," Winnie said. "After taking the class, I wanted to learn how to code better."
After seeing posters and hearing announcements for Kenwood Academy's Girls Who Code chapter, Wini reached out to the after-school club coordinator, and has been heavily involved in it since. She has since served as the President of her local Girls Who Code chapter.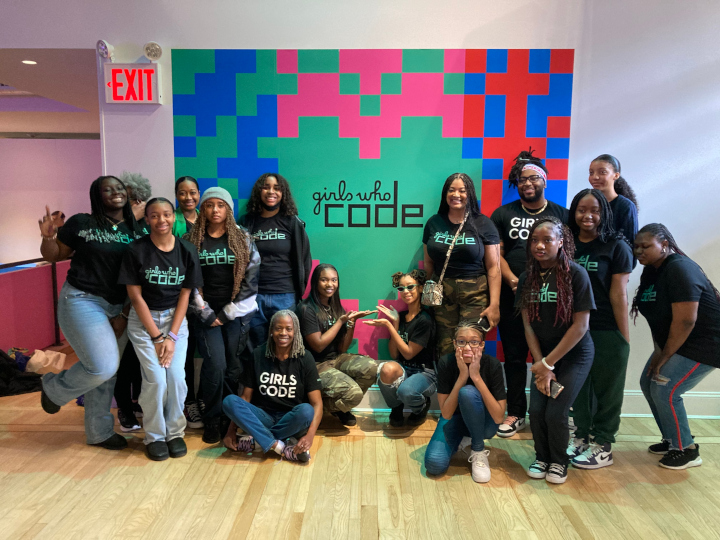 Girls Who Code is a nonprofit organization that works with girls and nonbinary individuals, with half of those they serve coming from underrepresented groups such as girls who are Black, Latin American, or from low-income backgrounds. Through in-person and online programming, clubs, events, online resources, and advocacy work, Girls Who Code encourages and supports girls and nonbinary individuals pursuing computer science.
TTIC has been a community partner with Girls Who Code, supporting the local Kenwood Academy chapter. Volunteer facilitators, including students and staff from TTIC and the University of Chicago, create curriculum and help teach sessions to CPS students.
"I'm very thankful for the support we received from TTIC and for the Kenwood Girls Who Code club, and all the experiences I gained," Wini said.
Wini's favorite aspect of being part of Girls Who Code has been the relationships that she built with other people in the club, as well as the memories that she shares with other club members.
"Given that computer science is male-dominated field, being able to find girls who were genuinely interested in coding was the highlight of the year," Winnie said. "Some members were able to build things that were very aesthetically pleasing, while others were more into gaming. It's a very diverse group of women learning to code together."
Of all her memories with Girls Who Code, Winnie states the group trip to attend Girls Who Code's 10th Anniversary event, CodeFair, in New York City was her favorite memory.
"It was my first time visiting New York, and it's one of my favorite things that we have done as a group," Winnie said. "It allowed me to see and interact with the end products of coding projects and it was super cool, and also to meet so many other girls who were interested in coding."
Along with the Kenwood Academy chapter of Girls Who Code, Winnie was also involved with the other clubs and organizations including Kenwood Technology Club, Kode With Klossy, the Public Health group on the Mayor's Youth Commission, the Chicago Police Department's Alternative Policing Strategy, and a teaching assistant for the childrens' service at her church.
While computer science is one of Wini's main educational interests, she is also interested in sociology.
"There's so much more to computer science than just making the best new AI," Wini said. "A lot of the energy that is put into computer science and AI can change society for the better. I really enjoy sociology and computer science and seeing how those things can work together in a field that can help underserved communities."
One issue that Wini hopes to tackle through the integration of sociology and computer science is tackling computer bias in AI.
"There is a lot of computer bias in computer science in AI, since it is generated by human information which also includes bias," Wini said. "For example, Black people make up the majority of the criminal justice system, but if you simply feed AI that info, it fails to acknowledge the years of systematic racism that got Black Americans up until this very point. Or simply the fact that some software works for lighter skin and doesn't take into account darker complexions."
The field of computer science is male-dominated, which has created some obstacles for Wini to overcome.
"One obstacle is trying to validate how good you are to people," Wini said. "Whenever I tell people that I'm interested in computer science or received a scholarship for it, the expectations are very high. I'm always in a mindset that I have to prove to them that I am worthy or feel a constant pressure to prove why I'm in computer science."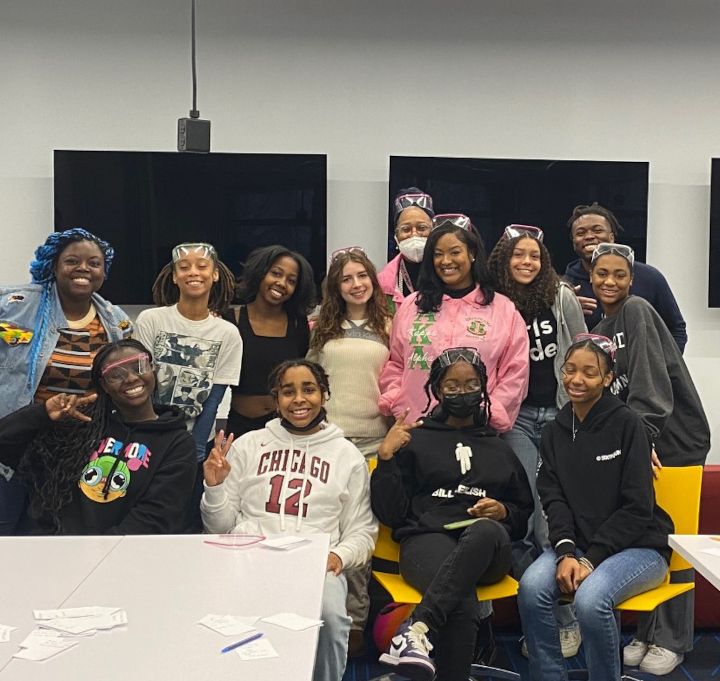 If there is any piece of advice Wini would give to other young women and minority students who are interested in or pursuing computer science, it would be to stay open-minded to whatever opportunities come your way and to consider the many diverse aspects of the field.